TOP DESTINATIONS
parent: 31
parent: 31
parent: 31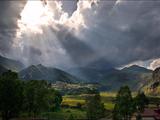 1-day Tour in Kazbegi
Short description of the Tour:Tour includes one of the most beautiful parts of Georgia – Mtiulet-khevi and the natural – cultural monuments existed there. The tour belongs to the cultural tourism.
Details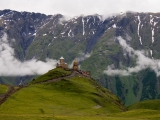 Kazbegi
Duration: 2 DaysLength of route: 340 km (both direction)Walking road: 4 km (both direction) During the tour, we will visit to mountain region of Kazbegi, which locates in northern Georgia. We will pass winter resort Gudauri by one of the oldest military road in Georgia and reach to Kazbegi m&nbsp...
Details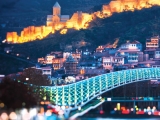 7 Days in Georgia
Tour in GeorgiaTour duration - 7 daysTour program:I Day – meeting at the airport, transferring to the hotel Dolabauri 4* II Day - After dinner viewing the sights of Mtskheta First sightseeing is Svetitskhoveli Cathedral (XI c.) than we will visit Jvari (Cross) Monastery(VI c.), where you c&nbsp...
Details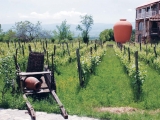 Discover Georgia
Tour :Duration: 11Tour Schedule:I Day : Arrival at Tbilisi international airport Transfer to the Hotel Day II - Tbilisi city- tourBreakfast at the hotel and than City-Tour across Tbilisi, We will begin acquaintance with the city with the Cathedral "Sameba" – a symbol of the Georgian reviv&nbsp...
Details